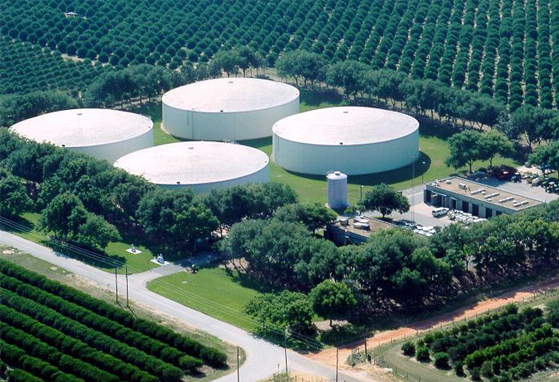 Read all about Water Conserv II, the largest reuse project of its kind in the world. Enjoy reading about this example of engineering ingenuity, creativity, and state-of-the-art technology. This 15-page brochure gives you the complete story.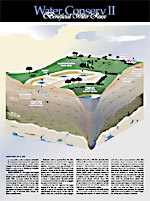 Discover how a Rapid Infiltration Basin (RIB), used extensively in the Water Conserv II project, functions and ultimately replenishes the Floridan aquifer. This full-color, full-sized poster gives you the entire process.
This poster-sized map depicts the entire Water Conserv II system. The map features are layered over a high resolution color aerial photograph and shows: Transmission and distribution pipelines, RIB site locations, Irrigated property owners and Utility structures.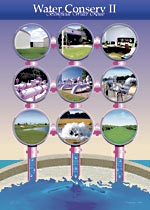 Download this beautiful, full-color photographic montage depicting the Water Conserv II project.